Identity crisis b14 part out. Lots of goodies.
UPDATE 11/18/10

IS anyone interested in the dash? no cracks.. i'm trying to gauge whether this is worth pulling out or not.
Ok all i really have left is clutch, interior stuff Ie: door panels, rear interior panels, trunk carpet, glove box, center console, black suede headliner and sunshade, rear brakes, pro painted rear outer trunk lights, door windows..complete sunroof and motor with switch, gauge cluster, a'c panel, seats and
Fiber Images CF hood is available for $200 picked up. will need to be painted or you can paint you car to match it
Front suspension technique say bar $100 firm picked up with hardware and bushings. you can see them here. rear one is sold. AXLES ARE SOLD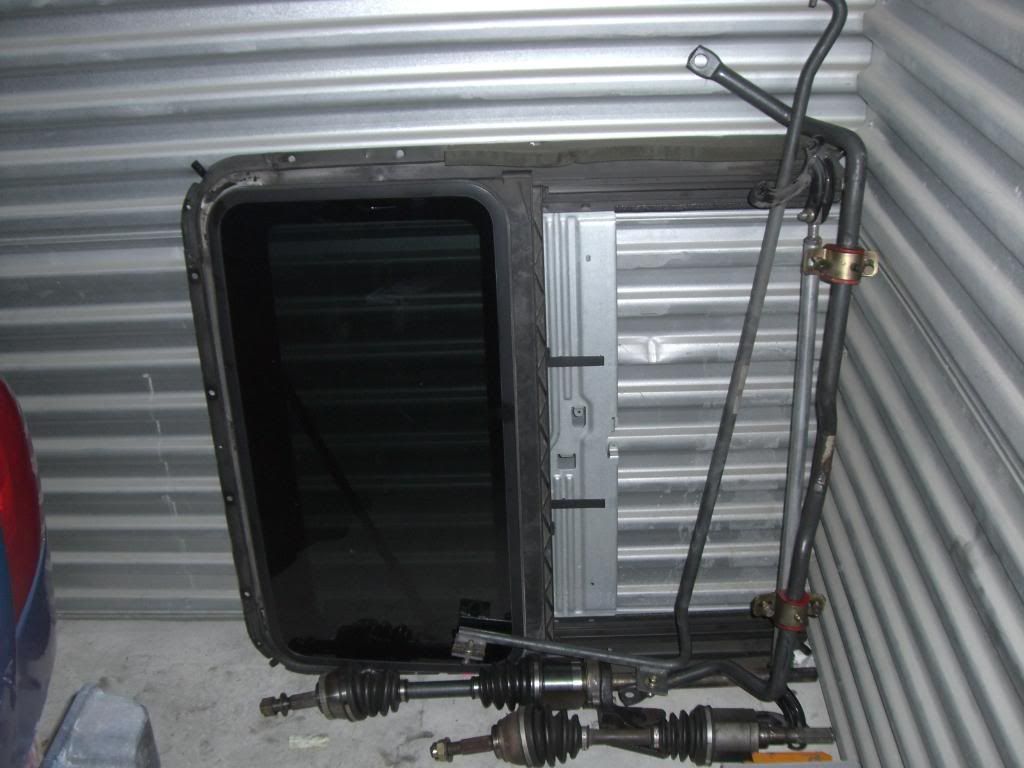 still have clutch for $150 picked up.
http://www.sr20-forum.com/naturally-aspirated/38194-competition-clutch-6-puck-sprung.html
pm me if you need interior junk. or if you are interested in the shell. i can have it towed to you at a fairly low cost.