Matt Kempe - Happy Motoring M.K.
Matt Kempe - May 7th, 1979 ~ February 26, 2000 - A moment lost in time.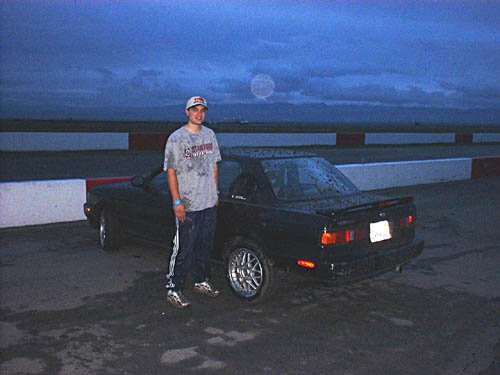 14 years ago this morning, fellow SE-R enthusiast Matt Kempe was lost in a tragic car accident. Matt was 20.
I have been thinking about today on and off since last September. Regretting not posting something sooner, and not wanting to live my life with regrets, here I now sit. Unable to sleep. Unable to type.
Here are some of the links to SE-R.NET and Matt's memory. They tell the story just after it happened.
Happy Motoring M.K.
A Tribute to Matt Kempe
A Tribute to Matt Kempe: About Matt
Ultimate Streetcar Challenge 2000
Some videos from the Ultimate Streetcar Challenge in 2000
Award 1
Award 2
Drap Prep
Drag 1
AutoX Prep
AutoX Practice
AutoX 1
AutoX 2
AutoX 4
Speech
Happy Motoring M.K.