Oops,I did it again...Cruise on the VE
I have seen some crazy ways to get the cruise working on a VE.
Everything from the stacks of washers to extended long ass brackets.
Not to mention the OEM FAIL after I brought my NX to them to copy my bracket as one piece
The design got changed and from what I understand they never worked right
So,I was helping 92se-r/gti-r get his VE swap finished and while I was routing the throttle cable,I decided to try to make the cruise work for him while I was at it,and thought I would share.
I made the cruise work by using a similar way to my old VE;d NX from a few years back.Seems to work pretty good.I just used the stock VE bracket and another highport bracket.Alittle grinding and I figured out a way to attach to the throttle barrel without swapping it.
Heres the final result.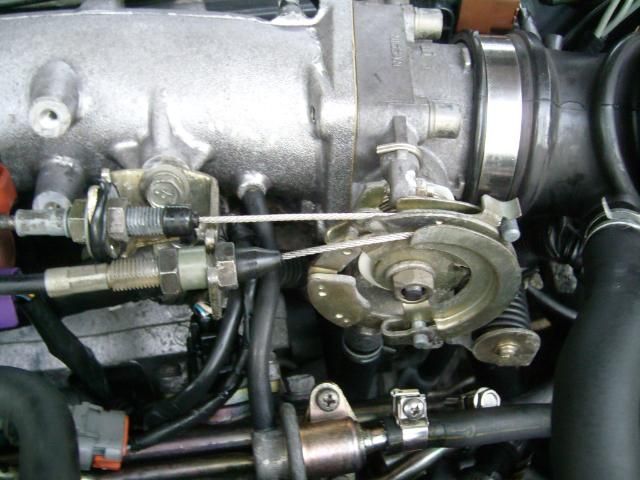 My old setup on the NX from a few years ago was my first attempt at this.
It worked great as long as I had the car.