LSD vs. non-LSD transmission and axle comparison pics
Transmissions:
If you know what to look for, distinguishing between an LSD and non-LSD transmission is pretty easy. An LSD gear box has a bulge where the driver side axle enters the transmission. This same area is almost completely flat on a non-LSD transmission. Also notice the LSD transmission has a very large driver side axle seal (larger than the passenger side seal). The driver side axle seal on the non-LSD transmission is much smaller (same size as the passenger side seal).
Axles:
The LSD axle is above and the non-LSD axle is below. On an LSD transmission the LSD itself is located on the driver side and bulges out several inches. The shape of the driver side LSD axle reflects that (the passenger side axle is the same regardless of LSD). This is why you can't use LSD axles in a non-LSD transmission or vice versa. They are very similar, but quite different.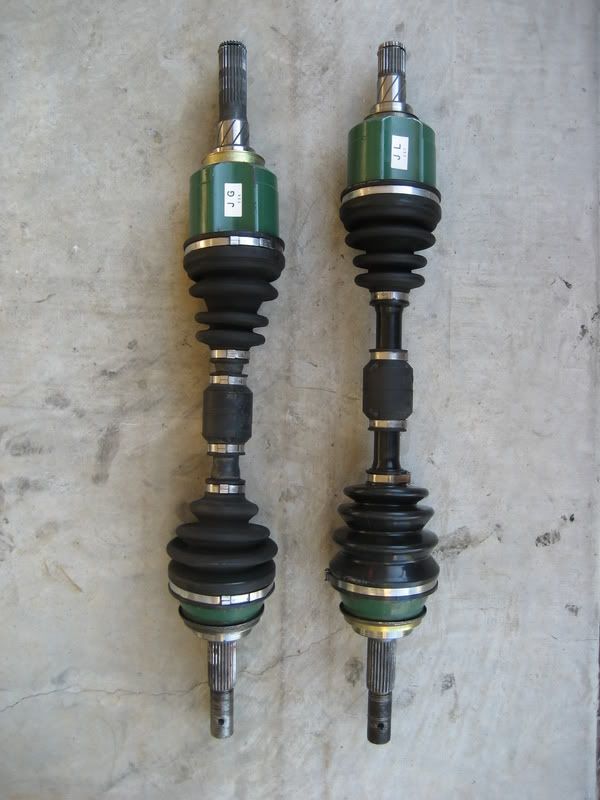 The hub ends are identical:
The center sections are similar, but elongated on the non-LSD axle:
Here are the "business ends." The LSD is labeled "J G" and the non-LSD is labeled "J L," but I'm not sure if all OEM axles were labeled this way. The LSD axle has much longer splines, but notice both axles are actually the same length overall:
If you're still having trouble seeing how this all works, here is a drawing that shows how the LSD bulge comes into play: